The VIP Ring Light Package
If you're looking for unbelievable lighting at home and on the go, this VIP Ring Light Package has you covered. Comes with 1 Halo Desktop Ring Light and 1 Beacon Selfie Ring Light. 
The Halo Desktop ring light is a 10 inch desktop light with a tripod and bluetooth remote, and the Beacon Selfie ring light is a super powerful, pocket size ring light that can clip right onto your smartphone, computer or laptop. This is a deal you won't find anywhere else - start giving your videos the amazing lighting they deserve.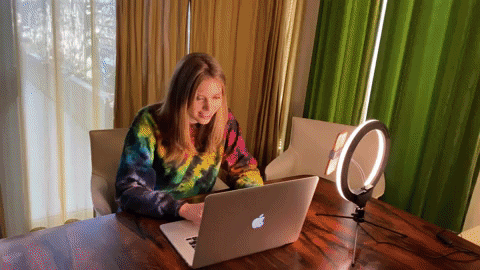 ✅ Comes with a 10 inch desktop ring light with phone holder, tripod and bluetooth remote for hands free video taking + a selfie clip on ring light.

✅ Free 2-3 day shipping to anywhere in the US. Ships from either our LA or NY warehouses!
✅ 100% satisfaction money back guarantee.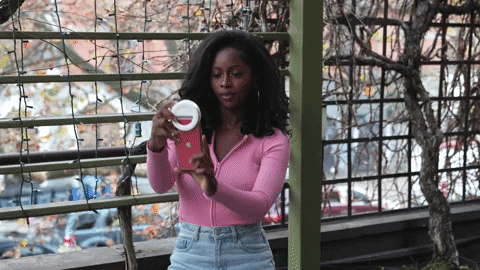 TWO LIGHTS FOR THE PRICE OF ONE
Get the only two ring lights you'll ever need
DOUBLES AS A DESKTOP LAMP
Don't have a nice lamp yet for your desktop or looking to add another one? This desktop ring light functions as a great desktop or tabletop lamp that doesn't take up much space and can be plugged into your laptop or computer. Powered by a handy USB cable, you can put in your backpack, bag or purse and bring this with you on the go - illuminating entire rooms with the tap of a button. 
UNIVERSAL COMPATABILITY
The universal design allows you to clip this on to any smartphone, tablet or computer without hassle. Tired of taking selfies, recording or streaming videos without good lighting? This is your new savior. Packed with 36 LED Light Bulbs and 3 different light modes, this mini ring light gives you a lighting studio finish. The best part? You can fit this right into your pocket.
SUPREME CONVENIENCE MEETS HIGH LEVEL PERFORMANCE
This desktop ring light is extremely easy to set up and use. Don't mistake ease with power - this ring light packs an extremely powerful punch and will brighten up your entire room. Engineered with 360 degree rotation capabilities and a strong phone holder, you can create any angle imaginable. This is versatility at it's finest.