The Professional Ring Light with Tripod Stand
Never take a dull video or picture again with world class lighting from The Professional Ring Light. Power on for
 shadowless fill lighting, allowing you to create flawless videos with a Hollywood level feel.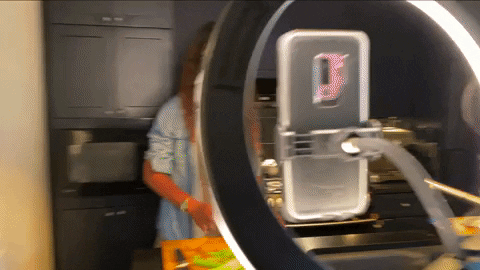 ✅ Super high tripod - extend up to 7 feet high and capture some amazing angles.
✅ 3 different color modes (cold, warm, natural) and 10 levels of brightness per mode.
✅ Comes with bluetooth remote for hands free picture & video taking. 
✅ Free 2-3 day shipping to anywhere in the US. Ships from either our LA or NY warehouses!
✅ 100% satisfaction money back guarantee. 
Get the most out of your videos
Provide the highest level of lighting for all of your content
All the light you'll ever need
Provide a flood of light and take your videos to the highest level of professionalism & quality possible. 3 different color modes, 10 levels of brightness for each mode, a 360 degree rotating light head and a tripod stand that extends up to 7 feet — you can now create incredible looking videos and allow your content to shine.
effortless excellence
Set up and start using in under 3 minutes. Engineered for an incredibly easy set up, usage and break down — allowing you to focus on what matters, your videos or live streams. Each set comes equipped with a bluetooth remote, so you can shoot your pictures or videos hands-free. Efficiency and superb quality rolled into one.
extremely versatile
A lack of imagination is the only roadblock to creativity with this ultra powerful and highly durable ring light stand. Use for your social media videos, work from home meetings, weddings or social gatherings, commercial production shoots and just about anything else where a flood of beautiful light is required.