The Icon Ring Light Package
If you need instant and powerful lighting wherever you work or create, The Icon Ring Light Package will surpass all your expectations and meet every need. Comes with 1 Luminary Desktop Ring Light and 1 Beacon Selfie Ring Light. 
The Luminary Desktop Ring Light is a sturdy and flexible ring light that clamps onto any table, desk or surface, with a phone holder and 3 different color modes.
The Beacon Selfie ring light is a super powerful, pocket size ring light that can clip right onto your smartphone, computer or laptop. This package is the ultimate in versatility, convenience and capability. This is a deal you won't find anywhere else - start giving your videos the amazing lighting they deserve.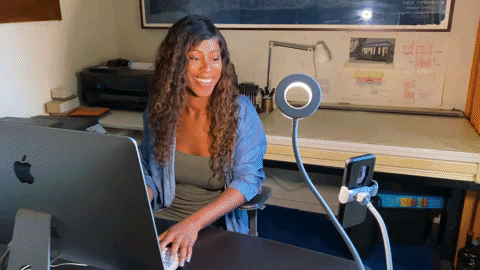 ✅ 
Adjust to any angle to free your hands for videos or livestream. Perfect for social media videos, work from home meeting calls, virtual teaching lessons and anything that requires powerful light that's easy to use.
✅ The Luminary doubles as a powerful, energy saving desktop or room lamp.
✅ Free 2-3 day shipping to anywhere in the US.
Ships from either our LA or NY warehouses!
✅ 100% satisfaction money back guarantee.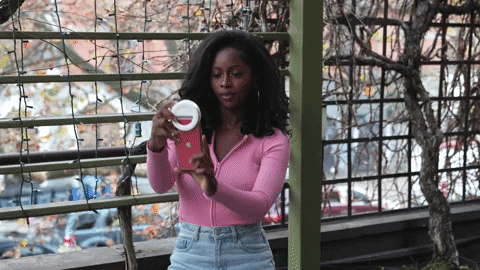 TWO AMAZING RING LIGHTS FOR ONE LOW PRICE
These two ring lights are perfect for anything you do
FLEXIBILITY MEETS CAPABILITY
Who said flexibility can't be powerful? This gooseneck ring light allows you to twist, turn and adjust your lighting to create picture perfect lighting with ease. If you can dream it, you can do it with this ring light. 
UNIVERSAL COMPATABILITY
The universal design allows you to clip this on to any smartphone, tablet or computer without hassle. Tired of taking selfies, recording or streaming videos without good lighting? This is your new savior. Packed with 36 LED Light Bulbs and 3 different light modes, this mini ring light gives you a lighting studio finish. The best part? You can fit this right into your pocket.
STURDY, STRONG, LIGHTWEIGHT AND EFFORTLESS
Total set up time is under 10 seconds and total usage is over 50,000 hours. Flexible and lightweight design means you can pack up and take with you on the go. The sturdy metal clamp allows you to robustly attach to any table, counter, desk, computer, laptop and more. Quickly set up and use this mobile lighting studio wherever you are.